Employees of the Department of Physics
Employees of the Department of Physics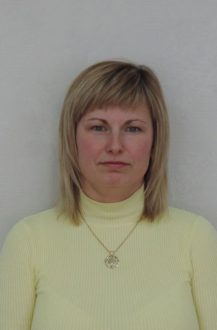 Ph.D. in Physical and Mathematical Sciences, Associate Professor
Natalya Gleyzer
PhD since 1999. Defended her Ph.D. thesis in the Spesialized academic Council D 64.169.01 in speciality 01.04.02 – theoretical physics. The theme was "Collective excitation in two-dimensional electron gas with magnetic impurity electron states". Scientific adviser- Doctor of phys.-math. science, prof. Ermolaev A.M.
Direction of scientific activity: two-dimentional electron gas
Author of 40 scietific publications and teaching materials.