Grants of the President of Ukraine
Grants of the President of Ukraine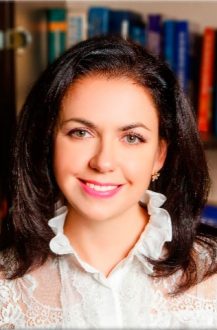 Doctor of Economic Sciences, professor
Iraida Zaitseva
Doctor of Economics since 2011. Defended dissertation in the specialized scientific council D64.820.05 at the Ukrainian State Academy of Railway Transport in the specialty 08.00.04 – "Economics and Management of Enterprises".
Scope of scientific interests: Economic and organizational approaches to protect enterprises from hostile takeovers; management of the economic security of enterprises; increasing the efficiency of freight rail transportation in Ukraine within the context of globalization; trading in global financial markets.
Author of 140 scientific publications and teaching materials.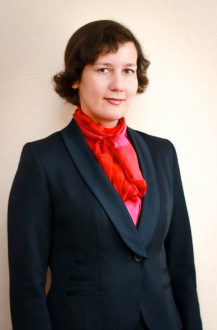 PhD Econ., associate professor
Irina Nazarenko
PhD in Economics since 2001. The PhD thesis was defended in the specialized  Academic K 64.820.05 at the Ukrainian State Academy of Railway Transport, specialty 08.07.04 – "Economics of Transport and Communications" on the topic of "Assessment of railway economic security level" (thesis supervisor  – associate professor Kovalev D.І.).
Scientific activity direction :   enterprise and railway transport economic security; economic potential of an enterprise; assessment of enterprise personnel potential and enterprise innovation potential;  intellectual capital of an enterprise; innovation infrastructure of a region; Value Based Management; family business,  intellectual business, creating startups and developing business-plans, etc.
Author of over 200 scientific papers, educational and methodological textbooks and study guides.