Employees of the Department of InM
Employees of the Department of InM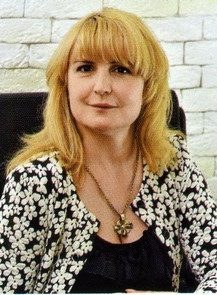 Head of the Department. PhD, Associate Professor
Neshko Svitlana
PhD in Philological Science since 2002. She defended her PhD thesis at the Specialized Scientific Board D 64.051.27  in specialty 10.02.04  The Germanic Languages. The subject of the thesis was: "The affixal expression of connotation in the English Language". Her research advisor was Dr.Sc., Professor V Goverdovskii.
Scope of scientific interests: Investigated affixes in modern English and classified them into connotative groups in accordance with their influence on associative connotations relative to their root stems.
Author of 30 scientific publications and teaching materials.